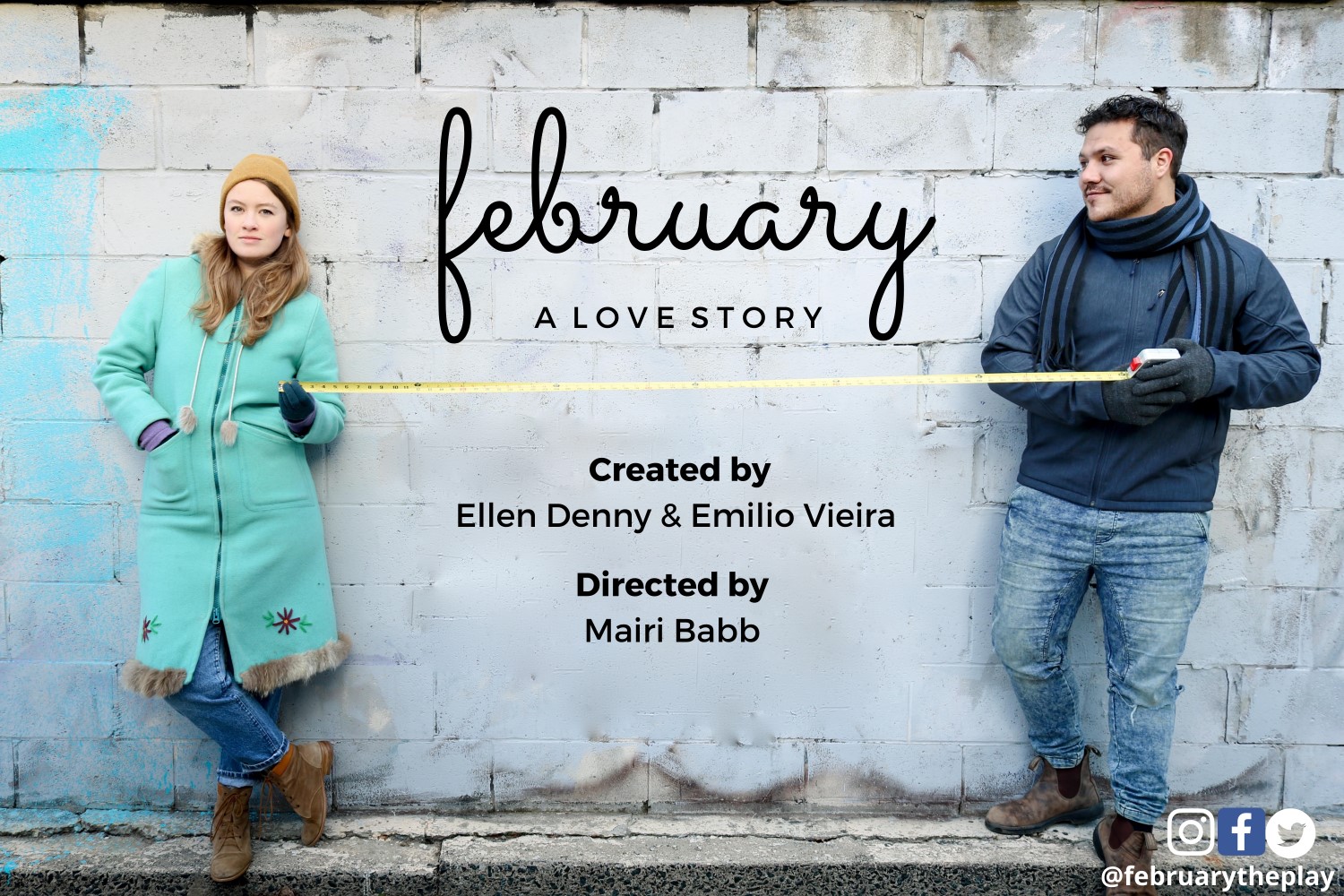 February: a Love Story (2021)
When
Runs from Friday April 2 2021 to Monday April 12 2021
Approximate running time: 0 hours and 50 minutes
Venue
Streaming
10 Algoma Street S
Thunder Bay ON P7B 3A7
Event Notes
×
Magnus Theatre Presents
A Sudden Spark Collective Production
February: A Love Story
Streaming Digitally April 12th to 18th
A Unique, Pandemic-Inspired Romantic Comedy
Meet Her and Him. He's looking for commitment. She's looking for a rebound. Venture into a hidden courtyard and join this pair of mismatched millennials as they navigate the complex world of dating in the era of distancing.
Originally developed as a live outdoor event for a physically distanced audience in Toronto, the project made a pivot to film due to provincial lockdown measures. NOW Magazine calls it "one of the most effective and poignant depictions of two young people looking for love."
After purchase, the show can be accessed until April 18th.