This Will Be Excellent Wednesday April 28 2021 at 1:30 PM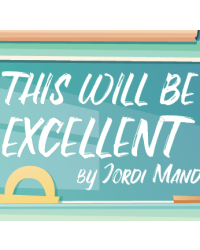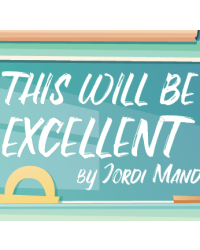 You've selected
Wednesday April 28 2021 at 1:30 PM
Change Date
×
Each ticket is good for one school
For Grades 4 - 8: THIS WILL BE EXCELLENT
by Jordi Mand
Grade 6 students Daniel and Izzy feel like they're not very good at school. Their assignments are always late or incomplete, and Daniel is starting to feel the weight of his parents' expectations coming down on him. When their principal tasks the duo with tackling a big leadership project, they must act together or face suspension. It's a second chance that comes with a big ask: how will they step up and start living their lives with purpose, interest, and engagement? This Will Be Excellent is a playful and inspiring play that emphasizes that sometimes all you need is a spark of motivation to make great things happen, and that what may look like failure, is often a bright new opportunity.
Themes:
Friendship, Responsibility, Philanthropy, Leadership, Collaboration and Creativity.
Venue
Streaming
10 Algoma Street S
Thunder Bay ON P7B 3A7
Performance Notes
Recommended for Grade 4 to 8

Preparing to Live Stream to Your School: What To Expect

After purchase, you will be receiving a few emails from us about the event as it approaches. The first will be a calendar reminder, which you can save into your Microsoft Outlook or Google Calendars. Meanwhile, you can download the study guide to prepare your students for this unique live theatre experience.

As the event approaches, you will receive a link to access the livestream for the performance and a separate link for the Question-and-Answer Period. (Following the performance, we will be hosting the Q&A via Microsoft Teams). You can share these links with your students as you normally would for regular classroom communications.

After the performance, please don't forget to fill out the online feedback form.
×
This is a general admission performance - the seats are on a first come, first serve basis when you arrive at the theatre.
Doors open 1/2 hour prior to start of performance.