Lig & Bittle Wednesday April 21 2021 at 1:30 PM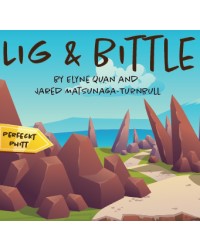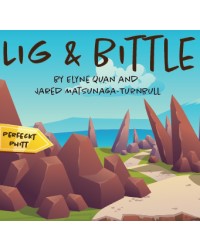 You've selected
Wednesday April 21 2021 at 1:30 PM
Change Date
×
Each ticket is good for one school
For Grades K - 3: LIG AND BITTLE
by Elyne Quan and Jared Matsunaga-Turnbull
Lig is big and Bittle is little, and neither fit into their medium-sized worlds. With everything too big, or everything too small, they each yearn for a place where they belong, where their clothes fit and where they don't stand out for being different. When a mysterious speck of dust extends an invitation to the magical world of Perfekt Phitt, Lig and Bittle each set out on a quest to find the place where they both fit in. Lig and Bittle is a charming and energetic musical comedy that celebrates the strengths of diversity, and points out that its the journey, and not the destination, that makes us who we are.
Themes:
Difference, Inclusion, Conflict Resolution, Self-image, Self-Advocacy and Friendship.
Venue
Streaming
10 Algoma Street S
Thunder Bay ON P7B 3A7
Performance Notes
Recommended for Junior Kindergarten to Grade 3

Preparing to Live Stream to Your School: What To Expect

Thank you for purchasing a live stream event pass for your school. You will be receiving a few emails from us about the event as it approaches. The first will be a calendar reminder, which you can save into your Microsoft Outlook or Google Calendars. Meanwhile, you can download the study guide to prepare your students for this unique live theatre experience.

As the event approaches, you will receive a link to access the livestream for the performance and a separate link for the Question-and-Answer Period. (Following the performance, we will be hosting the Q&A via Microsoft Teams). You can share these links with your students as you normally would for regular classroom communications.

After the performance, please don't forget to fill out the online feedback form.
×
This is a general admission performance - the seats are on a first come, first serve basis when you arrive at the theatre.
Doors open 1/2 hour prior to start of performance.